French National eHealth ID (INS)
The French National eHealth ID (INS) allows all stakeholders to use the same unique, permanent identity visible to the user.
Getting started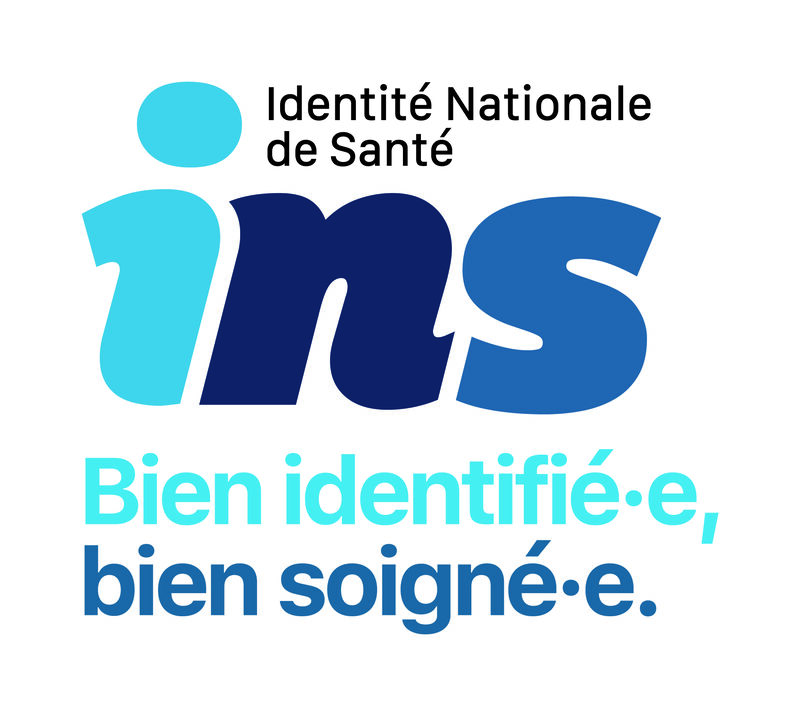 What is the INS?
The INS is composed of
The INS number (NIR - National Individual Registration number - or NIA - Temporary Identification Number - of the individual). In concrete terms, this number corresponds to the social security number for those entitled to it, i.e. the vast majority of adults. For other insured persons, this number appears on their social security certificate and will be displayed in the Health Data Personal Space.
The five essential components: birth name, first name(s), date of birth, sex, place of birth.

The INS is national, unique and permanent. Only a minority of users (visiting foreigners, etc.) do not have an INS.
How do you use the INS?
The INS must be "qualified" to be used, and in order to do this, two conditions need to be met:
First, the INS identity must come from the national reference databases (RNIPP (INSEE), SNGI (CNAV) and RFI (CNAM), all three of which are synchronised with each other) or be checked against these databases, using the INSi teleservice used by the CNAM. The ID is then said to be "retrieved".
Second, the user's ID must be validated in accordance with the ID security procedures implemented in the structures in compliance with the national ID security standard (verifying an identity document with a high assurance level, or electronic identification with a substantial assurance level). The ID is then said to be "validated".

For information on how to access the INSi teleservice, see Documentation.
When ?
Since January 1, 2021, all health data must be listed with the INS.
Frequently Asked Questions
Roadmap
Major project milestones:
December 2022

Target for the INS to be used in 90% of medical record exchanges
Our experts on the subject
Finding your way around the technical framework
The technical framework describes the actions in the ministerial roadmap for the eHealth shift.
Access the Framework Compass