Early access to reimbursement for digital devices (PECAN)
Type of financing
Derogatory
Beneficiary
Medical device operator
Context of use
Facility / City
Objective
Accelerate reimbursement of therapeutic digital medical devices (DMDs) or remote medical monitoring activities.
Pour bien commencer
La PECAN permet la prise en charge dérogatoire d'un an par l'Assurance Maladie des solutions suffisamment matures.
Cette phase anticipée permet à l'exploitant de finaliser la démonstration du bénéfice clinique et/ou organisationnel tout en étant déjà remboursé.
PECAN in a nutshell
Interview with Vincent Vercamer (Project Director - Ministerial Delegation for eHealth).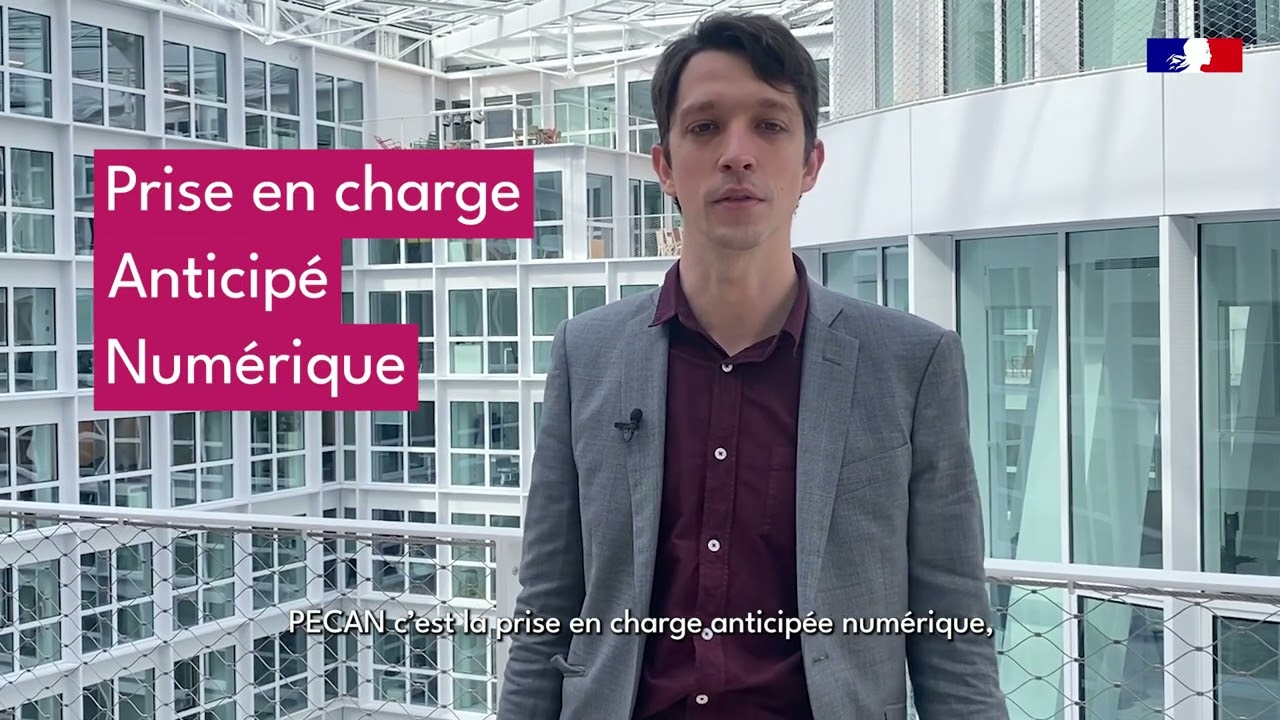 How to apply?
This process allows for a one-year reimbursement period before entering the standard system.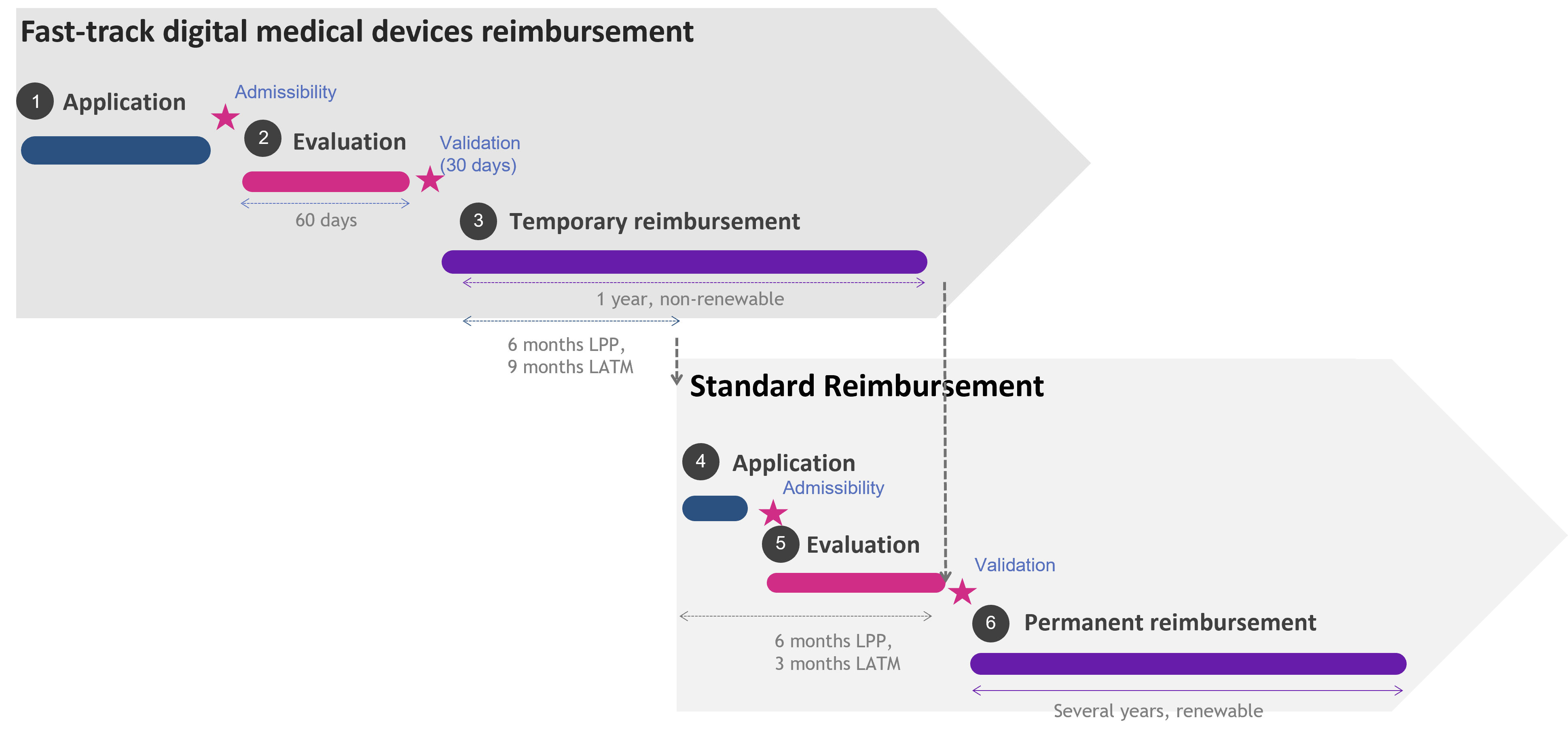 Standard reimbursement phase
1. Submit your application for inclusion in the standard system
If your solution is a therapeutic digital MD, you have 6 months from fast-track reimbursement period to apply for a registration on the list of products and services qualifying for reimbursement (LPPR) as a brand name.
If your solution is a remote monitoring activity, you have 9 months to apply for registration on the list of medical telemonitoring activities (LATM) as a generic or brand name.
2. The CNEDiMTS reviews your application
The evidence of clinical benefits, or improvements in how care is organized is reviewed by the CNEDiMTS (HAS).
3. Your solution becomes eligible for regular reimbursement 
If your solution is approved, it added to the list of reimbursed products (LPPR or LATM) for a period of several years, renewable. This application must be renewed before the end of each period.
Retrouvez le replay du webinaire du 23 mars 2023
Prise en charge anticipée numérique des dispositifs médicaux : un nouveau mode de remboursement
Consultez le support du webinaire
Prise en charge anticipée numérique des DM : un nouveau mode de remboursement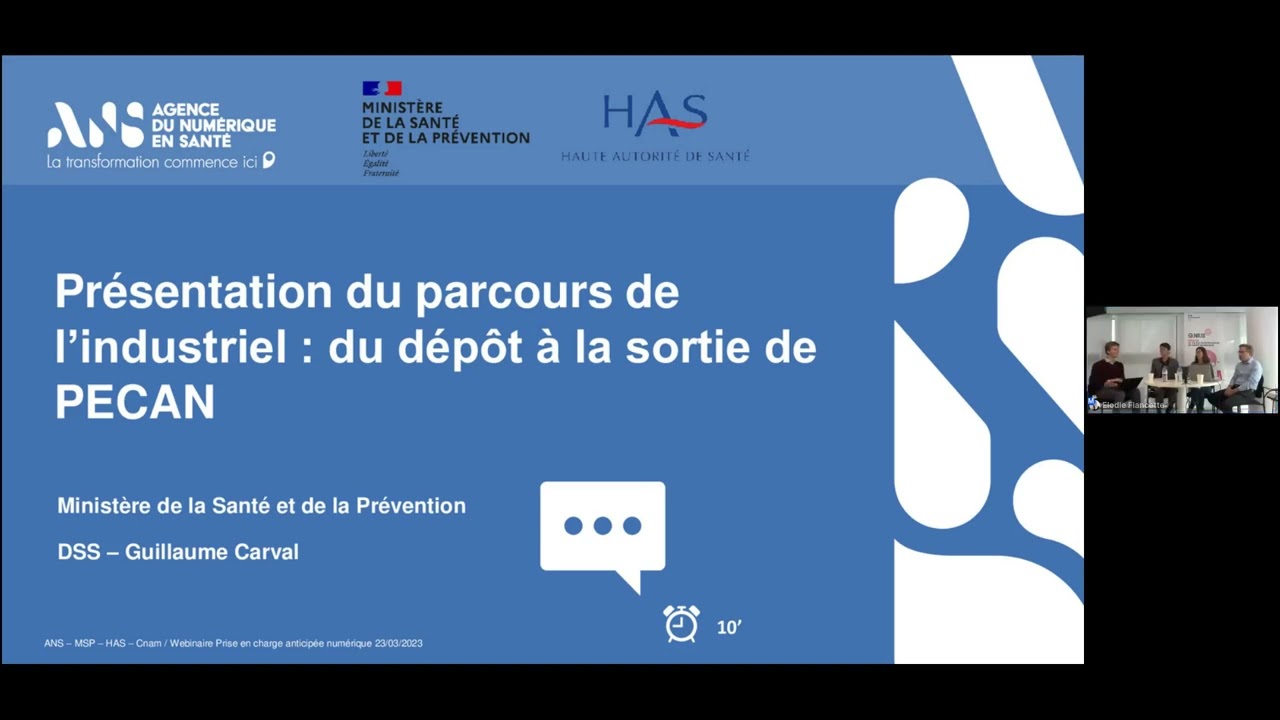 Learn more about early access to reimbursement (PECAN)
Just ask, and our teams will answer you as soon as possible.