Reimbursability of Remote Monitoring
Type of financing
Common law
Beneficiary
Buyer / Medical device operator
Context of use
Facility / City
Objective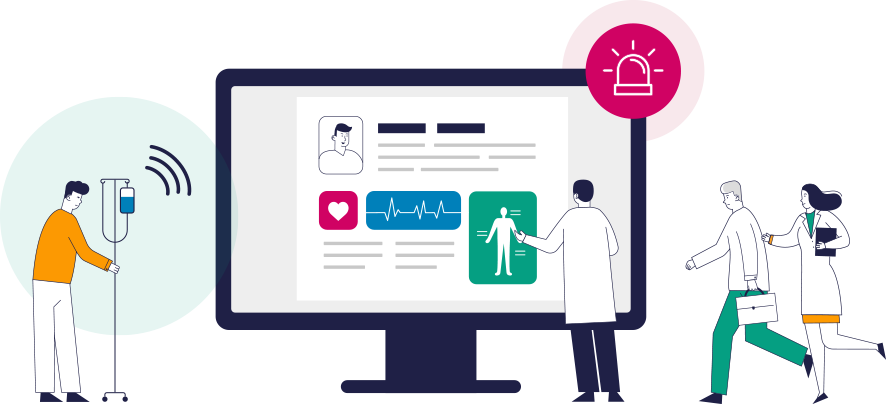 This system allows access to the market for remote monitoring activities under France's standard healthcare system, i.e. to qualify for reimbursement by the Health Insurance Fund. This is now possible via the list of remote medical monitoring activities (the LATM list). It follows the experiment of the ETAPES program.
Getting started
Remote monitoring is a telemedicine procedure. It is the combination of:
Medical monitoring performed remotely by a medical professional or a medical team on the basis of data transmitted by the patient.
The use by the patient of a digital medical device for remote monitoring
Coverage under the standard system allows remote monitoring activities to be eligible to be covered by the French national Health Insurance Fund.
Type of financing
Pricing: A per-patient flat fee is paid to the remote-monitoring agent and another per-patient flat fee is paid to the digital medical device operator. The medical service of remote monitoring is evaluated by the Haute Autorité de Santé (HAS) according to the demonstrated clinical benefit or, failing that, a demonstrated organisational impact.
The flat reimbursement values are set in light of the organisational or clinical benefit that can be expected from the remote medical monitoring activity.
The clinical benefit is assessed in light of the impacts on quality of life, morbidity, or mortality.
Schedule/frequency
Since February 2023 : brand-name ANS portals are open in certifying mode;
December 30, 2022: Application decree published in the Official Journal;
In the first half of 2023: It will be possible to apply to have remote monitoring solutions to be reimbursable under the standard system for generics.
Amount of funding
These amounts of reimbursement by the Health Insurance Fund are set by order of the Ministers of Social Security and Health.
Details of the funding amounts  can be found at Légifrance.
Funding criteria
The rates depend on the frequency of monitoring, on compliance, on the complexity of management, on the remote monitoring device (use of collection accessories in particular) and on the volumes of remote patient monitoring activity.
Pricing
The monthly rates, which cannot be combined, are set for each patient as follows:
for an organisational benefit: €50, all taxes included
for a clinical benefit relating to quality of life: €73.33, all taxes included
for a clinical benefit relating to morbidity: €82.50, all taxes included
for a clinical benefit relating to mortality: €91.67, all taxes included
These rates can be adjusted in light of the average monthly active queue of patients who have had a remote medical monitoring activity of the same level covered.
For more information, see the government order setting out the flat rates for remote medical monitoring.