Cluster
Type of actor
Support player
Fields of intervention
Health / Social care / Social / Medical Device
Intervention zone
Regional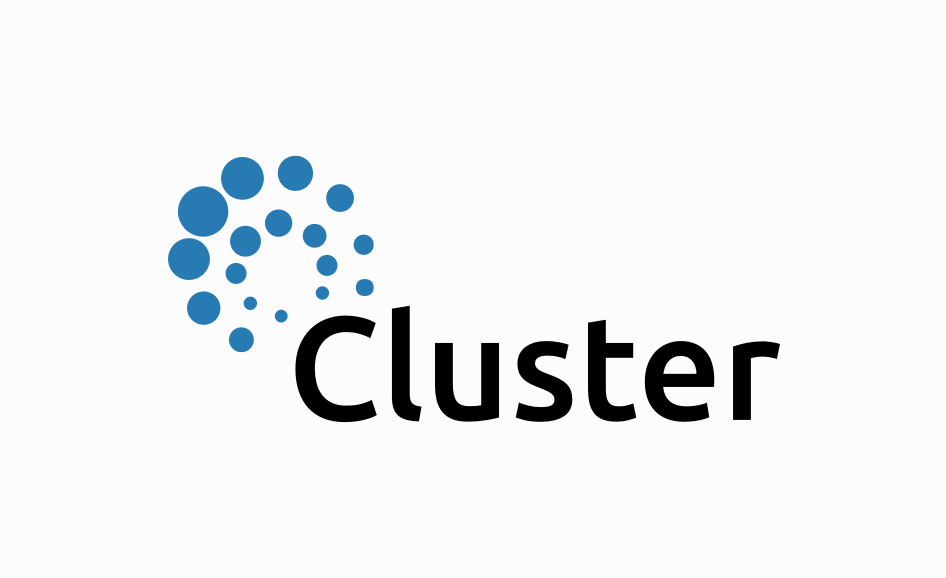 What is a cluster?
A network that brings together all the players in the eHealth sector (start-ups, small, medium, and large businesses, health and social care professionals and facilities, training and research facilities, institutions). The eHealth clusters enable these structures to come together, and projects to be supported, in order to accelerate innovation.

This translates into monitoring, networking, exchanging best practices, organising events or delegations to strategic conferences, and contacting institutions (ARS, Regional Council, etc.)
Missions
1. Networking:
putting you in touch with partners
spreading news throughout the ecosystem
events
monitoring

2. Visibility:

3. HR and skills training

4. Development and experimentation
market acceleration
learning expeditions
testing and POCs with users

5. Europe/International:
In general, these actions are carried out in collaboration with the international ICC or the business clusters. They may involve learning expeditions, European projects, partnerships and links with European structures such as ECHAlliance, EHTEL (European Health Telematics Association) or Digital Health Connector

I have a project, how can contacting a cluster be of use to me?

Meeting with a cluster makes a fine pair with individualised support such as the kind provided by incubators or technopoles.

The eHealth clusters are specialists in the field, and know very well the current trends in terms of technologies, approaches, the maturity of the players, who does what, and who can bring you what you are looking for.


They may therefore be able to help you:
have an idea of the current state of tech
of the business models in use
identify the structures and people to meet for the company in terms of collaboration, financing and project maturity
identify locations for testing with health professionals or patients

The collective approach of clusters also enables you to:
share best practices
set up a delegation to go and exhibit at a trade show at a lower cost
increase your visibility via newsletters, local or national events
be a part of so-called "collective" actions to pool projects that several companies may encounter (e.g. support for CE marking of medical devices under the new European regulations) and be eligible for financial support, notably from the Regional Council.

At what stage of my project should I contact them?

At any time, in the ideation, prototyping, testing, solution deployment, or marketing phases.

Networking can be used at all stages and can save precious months while accelerating the innovation's maturity.
What can the clusters do for project leaders?
Topics involved
All eHealth topics
e.g.
Public and private hospital information systems

Information systems for the outpatient sector

Telemedicine

eHealth apps

Services: Hosting, auditing, business analysis, consulting (e.g. test evaluation consulting)

Technologies and services for social care and home care

Simulations and serious games

Connected medical devices
Accessible resources (database, observatory)
List of members -> identification of local actors working on eHealth

Newsletter;

Calendar of eHealth events

Qualified contact
Do they fund projects?
Clusters do not fund projects.
However, clusters can help in the search for funding by assisting in the drafting of a grant application or by networking with the BPI, the Regional Council, and fundraising organisations.
Link to innovators and entrepreneurs
Get in touch with local eHealth players
Collective support on subjects involving multiple companies (such as trade fairs)
Increase your visibility in the ecosystem
Practical guide
Frequently asked questions about the clusters
Does a cluster charge for its services?
In general, clusters' services are contingent on membership. Depending on how the cluster is structured, some more specific services (trade fair, monitoring, etc.) may require a fee.
Can a cluster support my project individually?
This is not the primary mission of a cluster. Individual support is the task of incubators/technopoles/accelerators.
However, if the company's project calls for collaboration with other structures such as research centres, or for co-development with health or social care professionals, the project may then fall into the "collaborative projects" box; such projects that are totally within the scope of the clusters.
If the project does not require collaboration with other players, the clusters can nevertheless forge connections that can be very valuable and may save months of time.