Centre National de Dépôt et d'Agrément (CNDA)
Type of actor
Institutional player
Fields of intervention
Health
Intervention zone
Regional / National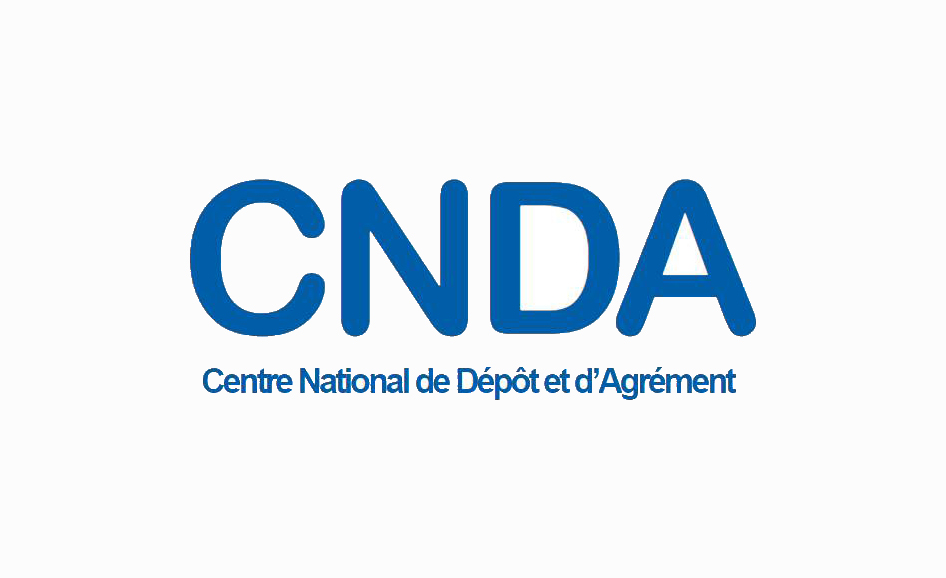 What is the CNDA?
A service of the national Health Insurance Fund, the CNDA (National Centre for Filing and Accreditation) has been certifying software from partner publishers for more than 20 years for data exchanges that are both smooth and reliable. This qualitative approach is intended as a tool for constant progress that continues to be applied as technical and regulatory changes occur, once certification has been earned.
Go to the CNDA website
Missions
The CNDA's missions, initially focused on SESAM-Vitale invoicing, have been extended to ensuring that a health professional's workstation is compliant for access to the Health Insurance Fund's teleservices.
The objective is to ensure the compliance of software developed by publishers in order to guarantee:
rapid reimbursement times and equal treatment for all insured persons
third-party payments to health professionals
a minimum rejection rate for Health Insurance Fund plans
a unique listing procedure known and recognised by software publishers.

I have a project, how can contacting the CNDA be of use to me?
The CNDA can include your project on its lists in various ways:
Approval or Qualification for issuing secure electronic invoices
Authorisation for access to the Health Insurance Fund's teleservices
Certification for the invoicing of health care institutions

At what stage of my project should I contact them?
Project sponsors must register on the GIE SESAM-Vitale website to indicate their intention to use one or more Health Insurance Fund services.
With the CNDA, the steps are as follows.
Signature of contractual documents
Whatever the type of software you wish to have listed, you must first download and sign the service contract offered by the CNDA (SESAM-Vitale approval protocol, general and specific conditions for teleservices, etc.). The contractual documents are detailed on the specific page for each procedure and can be viewed directly on the downloads page.
Software acceptance by the publisher
The development of your software must be based on the reference documents that can be downloaded from the GIE SESAM-Vitale Espace Industriels.
The CNDA test environments and guides allow you to interactively validate the development of each feature and to create an acceptance request for your software.
The CNDA analyses the request and draws up a report indicating any issues that must be corrected and the tests to be repeated before the request can be resubmitted.
Software verification by the CNDA
This software testing phase is planned with the CNDA. Depending on the results obtained, several test sessions may be necessary until the software is compliant.
Software verification by the CNDA
The CNDA certificate of compliance is issued to the software for a given version number and authorises its distribution to healthcare professionals.
What can the CNDA do for project leaders?
Topics involved
In this context, the CNDA verifies software that incorporates the range of teleservices offered to health professionals, including:
Patient Reimbursement History (HRi)
Attending physician's statement (DMTi)
Information for the attending physician (IMTi)
Notice of Work Stoppage (AATi)
Acquisition of Patient Rights (ADRi)
Long-Term Condition (ALDi)
Electronic Care Protocol (EPSi)
Accident at Work and Occupational Illness (ATMPi)
Supplemental Health Insurance Teleservices (SEL AMC)
Rights Consultation (CDRi)
Electronic Invoicing Service (SEFi Bio and SEFI transport)
Electronic Transport Prescription Service (EPSi)
Care Support (PEC+)
Scanning Prescriptions (SCOR)
French National Health ID (INSi)
Shared Medical Record (DMP)
Accessible resources (database, observatory)
Distributing to publishers the various administrative and technical information necessary for software development
Providing an interactive test platform enabling software publishers to have a real environment for the exchange and processing of secure invoicing flows
Management of CPS and Vitale test cards
Technical and functional support on test sets and test books made available to publishers
Distributing the Carte Vitale card-reading API
Listing of software that incorporates the calculation of the French National Health ID (INS-C)
Certifying employer management software allowing the transmission of work accident declarations (DATs) and the receipt of daily allowance statements (BPIJs) to be done electronically
515 Avenue Georges Frêche 34170 Castelnau-le-Lez