Step-by-step guide to getting listed with Mon Espace Santé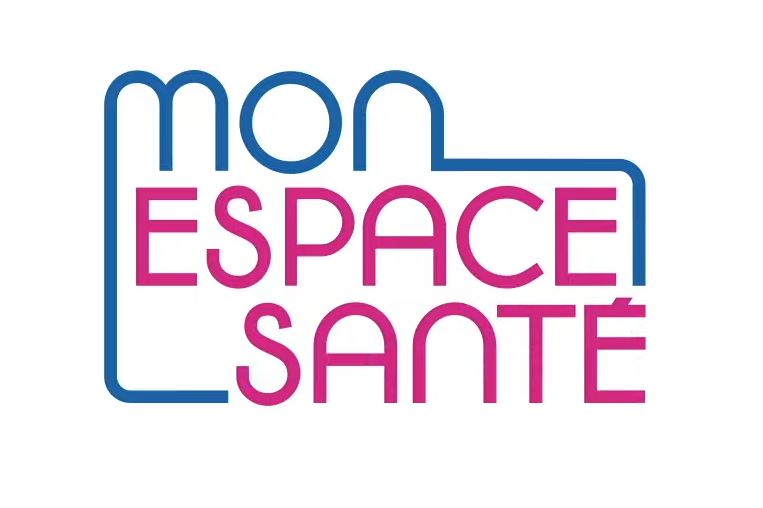 Here are the steps to take to get your service listed with Mon Espace Santé
What would you like to do?
Before starting the work, check whether Mon Espace Santé is relevant to you
Learn about all the stages of the referral process for Mon Espace Santé
About Mon Espace Santé
Mon Espace Santé is a trusted personal space which allows all citizens to manage their health data in one place and to share it with the actors they trust: Health professionals, health care facilities, or listed digital services that comply with the security, ethics and interoperability framework.
For citizens, Mon Espace Santé is a digital public service that will open on 1 January 2022 for those who have not opted out.

Aspects of Mon Espace Santé

A confidential, secure space
A trusted personal space that allows users to manage their health data and share it with trusted parties. Each user thus decides with whom to share their data.


A customisable space
Each user chooses which health data they want to put into this space, in order to make it available in one place.
The user decides which of their health data is accessible, and to which health care providers and professionals.

A storage and transfer space
A secure storage space to guarantee user trust, but also to provide assurance to health care professionals and facilities so they can input and read health data to care for their patients.

Questions you may have
What does Mon Espace Santé consist of?
Mon Espace Santé is mainly made up of four features:
The Catalogue of Listed Digital Services which directly concerns you as a digital service provider
The Medical Record which integrates all the documents of the historical DMP (Shared Medical Record), health measures in FHIR format which describe the health of the person at a given time, and the medical profile, which includes the user's history and allergies so that they can be shared.
The Messaging Service, whose objective is to create a secure place for the user to talk with the professionals involved in their care
The Calendar in which the user will be able to enter their medical appointments on their own or authorise appointment-booking apps to do so on their behalf, in order to centralise them in one place. It is above all a tool for management, prevention and treatment, particularly for setting up reminders of key dates for preventive examinations.
What data is included in Mon Espace Santé?
The data that appear in Mon Espace Santé are the following:
Medical profile data (history, allergies)
Health measurements (weight, height, BMI, number of steps during the day, temperature, waist circumference, heart rate, blood pressure (diastolic, systolic), pain level, blood sugar level);
Health documents (e.g.: diagnostic procedure report, therapeutic procedure report, admission report, etc.)
What is the Service Catalogue?
The Catalogue of Listed Digital Services is a set of services developed by private and public players, some potentially being free while others cost money, which may be included in the Mon Espace Santé catalogue.
This only concerns digital solutions that fall within the field of health, wellness, or maintaining self-sufficiency.
This Catalogue of Listed Digital Services will reflect the richness of the sector's digital options, in terms of the nature of the services, their intended audience, and the publishers of these solutions, while guaranteeing compliance with the following criteria:
Content-specific criteria:

Field of health or wellness
Quality of the content in relation to HAS criteria
Business model of the service

Compliance with the eHealth technical framework
Legal compliance
Ethical criteria
In what ways can my digital service interact with Mon Espace Santé?
Certain services listed in the Service Catalogue, if they are for the purposes of prevention, diagnosis, health care, social care or the monitoring thereof, may be candidates for exchanging health data with Mon Espace Santé, subject to the user's informed consent.
How does Mon Espace Santé fit in with the eHealth regulatory framework?
In order for my service to be listed in the Catalogue of Listed Services, it must comply with the eHealth framework.
This framework is published every year and defines the common rules of security, interoperability and ethics that apply to eHealth services.
What does being listed in the catalogue do for me?
Your digital service will be visible to all citizens effective 1 January 2022
A guarantee of confidence for users, thanks to the listing process that ensures compliance with the security, ethics and interoperability framework.
Subject to the user's consent, access to Mon Espace Santé data

Is it mandatory to integrate Mon Espace Santé?
No, being listed in the Service Catalogue is not mandatory.
When will I be able to get my solution listed in the service catalogue?
You can start complying with the eHealth framework right now.
From August 2021, you will be able to input your solution's degree of maturity relative to the actions provided for by the eHealth framework via the tool called Convergence
Link to the tool: https://convergence.esante.gouv.fr/
From November 2021, you will be able to make your request online, on the listing request site that will be dedicated to you.

Keep me informed!
To be informed when the step-by-step guide through Mon Espace Santé is updated, sign up for the G_NIUS community!
Sign up at