Les entreprises du médicament (LEEM)
Type of actor
Digital Industry Federation
Fields of intervention
Health
Intervention zone
National / European / International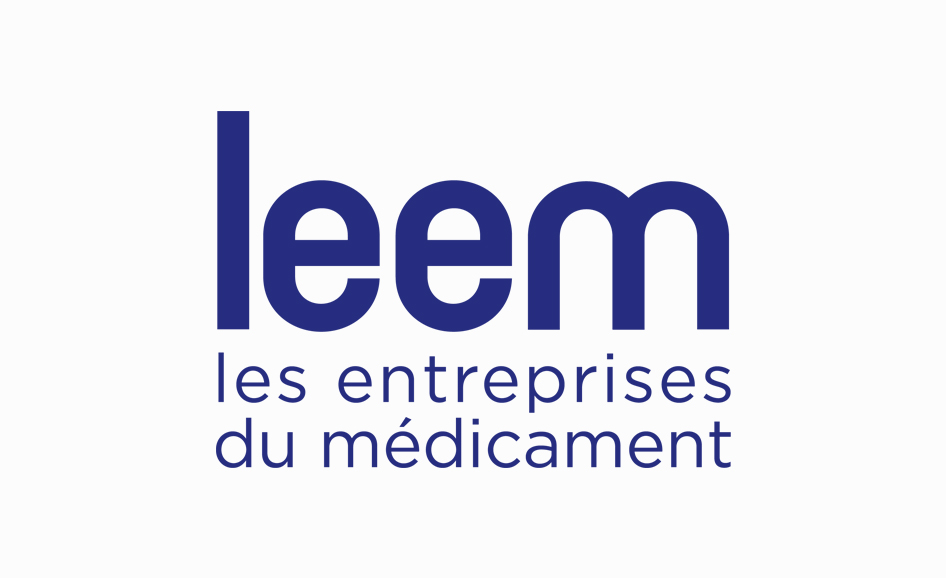 What is LEEM?
LEEM is the professional organisation representing pharmaceutical companies operating in France. It has 270 member companies employing 99,000 people, which amounts to nearly 3% of industrial employment in France.
Go to the LEEM website
Missions
LEEM's missions are manifold: to represent and defend the interests of its members, to conduct policy on agreements with the Government, to negotiate with trade unions, and to promote ethical and responsible behaviour within the sector.
LEEM is government agencies' preferred point of contact when it comes to medications.
I have a project, how can contacting LEEM be of use to me?
LEEM makes the pharmaceutical sector easier to understand and will provide you with in-depth studies and analyses containing statistics and arguments on major issues and current events in the sector. Our experts use their knowledge of the sector to serve you and assist you with your individual issues.
At what stage of my project should I contact you?
At the very beginning of the conception of your project if you are a drug company or one working in the pharmaceutical field. Otherwise, once a proof of concept in collaboration with a drug company has been established.
What can LEEM do for project leaders?
Topics involved
Joining LEEM means having access to a wide range of expertise: Economic, scientific, industrial, social, legal, CSR, parliamentary, European, communication, etc., and participating in consultative bodies on major issues facing the pharmaceutical industry, particularly digital matters.
Accessible resources (database, observatory)
Scientific, legal and regulatory monitoring, etc.
Newsletters;
Transparency base
Job listings
Data room
Subject-specific meetings
Studies and publications
Educational tools (best practice guides, booklets, etc.)
Hotline dedicated to members.
Topics involved
An organisation central to major healthcare issues and connected to the entire drug-related ecosystem.
What are LEEM's eHealth priorities?
In July 2019, LEEM created a "cross-cutting expert" commission to strengthen the efficiency and transparency of its work on digital tools, data and new health technologies. Headed by Martin Dubuc (Chairman and CEO of Biogen France), the commission has set 5 priorities: Build and promote a common vision and position aimed at fostering the role and place of drug companies in eHealth; Add to the appeal of France in eHealth matters via a regulatory, legal and economic framework that sets the country apart on the international scene; Ensure the integration of medication issues in the implementation and usage of health data; Share best practices on the implementation and evaluation of digital projects; Promote the development of digital culture and skills within companies.
Practical Guide
Frequently asked questions about LEEM.
Who is the right person to contact?
Livia Darmon, Digital, Data and New Health Technologies Officer
01 45 03 88 35 - 06 47 65 39 93 - ldarmon@leem.org
Do you charge for your services?
Yes, through membership in LEEM
Can LEEM support my project individually?
LEEM's role is to shed light on the entire drug ecosystem and provide information about it, particularly when it comes to the associated digital services.
58 Boulevard Gouvion-Saint-Cyr 75017 Paris